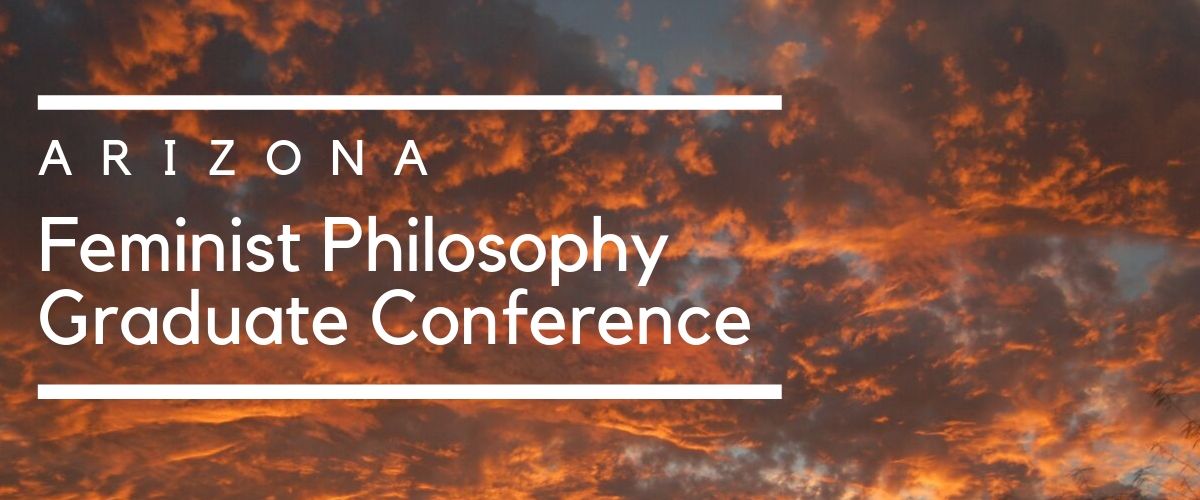 The 2nd Annual Arizona Feminist Philosophy Graduate Conference will be held via Zoom on May 1–2, 2021, hosted by the Department of Philosophy at the University of Arizona.
Our FemPhilAZ 2021 keynote speakers will be Gina Schouten (Associate Professor of Philosophy, Harvard University) and Andrea Pitts (Assistant Professor of Philosophy, UNC Charlotte).
The conference is organized by Karolina Wisniewska, Anna-Bella Sicilia, Ding, Robert Lazo, Luke Golemon, Max Kramer, and Rhys Borchert.
(Header photo: Sarah Raskoff / edit: Anna-Bella Sicilia)